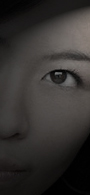 Catalina is an
actress
,
model
,
singer and songwriter
as well as a former Miss Universe Canada Delegate.
Born in the heart of downtown Toronto, Catalina grew up in North York and went to college at the University of Waterloo, majoring in Political Science in the Arts and Business Program. She began her music career, singing at the age of 3 in school choirs and church choirs. She later took on private vocal lessons which led into songwriting and working with some of the top producers in North America.
Along with her musical abilities, Catalina also has a background in dance and gymnastics and enjoys martial arts. Her background in dance includes: street jazz, jazz, modern, tap, ballet, salsa, belly-dancing and even a bit of baton twirling.
With a strong passion for working with people and traveling, Catalina speaks a number of different languages including English, French, Spanish, Cantonese and a little bit of German and Japanese. On an international level, Catalina has partnered up with the United Nations Refugee Agency: UNHCR on her debut album to help raise awareness and make a difference in the lives of many. Eternally is an album about love, hope, faith, romance and believing in ourselves. The genre of the music on this album is a mix of pop/hip hop/r&b/ballads/latin. A little something for everyone. Eternally is the artist's first full-length solo.
Working with some of the most highly recognized names in the Canadian music scene, watch out for many new singles to follow.